nyx purple rain lipliner
I asked what kind of looks you wanted to see in 2012. A lot of you wanted to see more bold and dramatic makeup looks, so that is what you're getting! Hope this is bright enough to start off with
Sugarpill Alarm!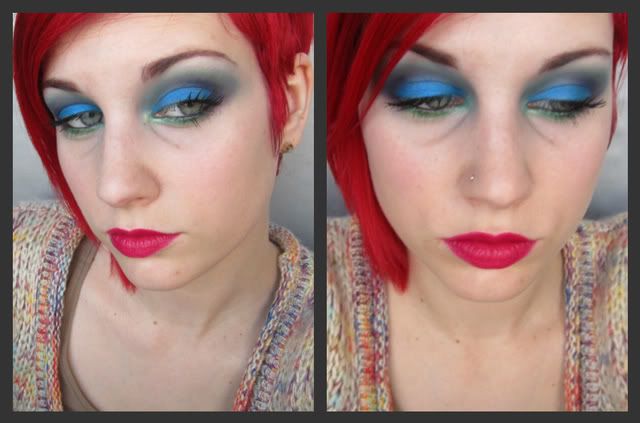 So today another look in my Kat von d Series. Hope you enjoy this simple green smokey eye with a fun twist!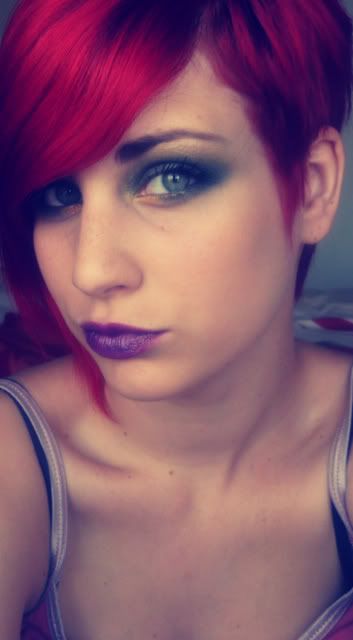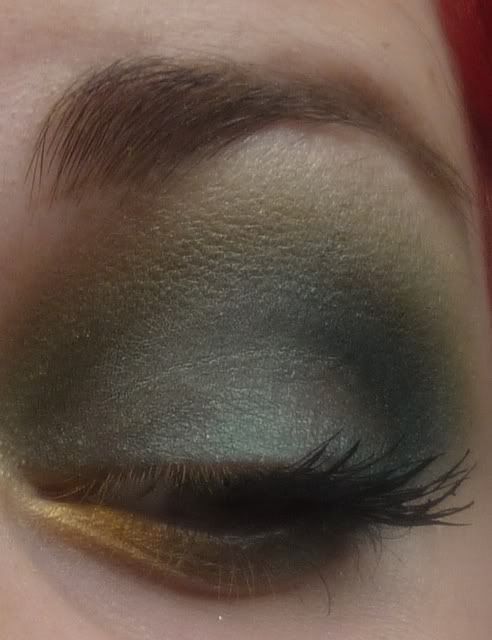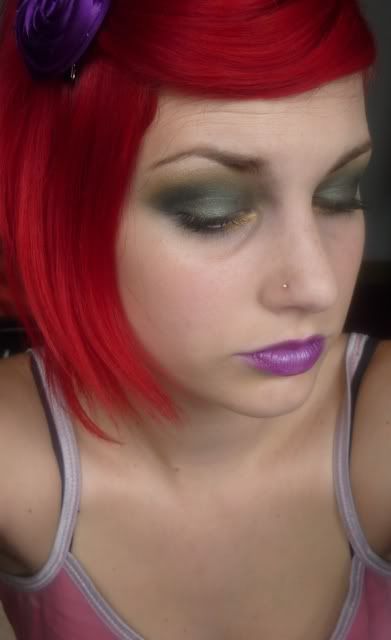 Products I used!:
Mac painterly paintpot
Evil shades Nior base
Kat von d Chronicles palette
Urban decay 24/7 pencil in Zero
Mascara
Nyx purple rain Lipliner
Evil shades Lipstick in Dark princess and bane
I hope you enjoyed this look and Have a lovely day!