Hi everyone!
A little while ago I mentioned this product in a haul video. I wanted to try out the product for a few weeks so I really could give you guys a good opinion about this product and if it really does what it says.. keeping your makeup in place the whole day long!
First I'm going to talk about the packaging, and as always from Kat von d her makeup line the packaging is an eye catcher and I didn't expect anything else this time!
So 5 stars for the packaging as always!  But only pretty packaging isn´t enough, does it work?
I have to say I am impressed! When I spray this over my makeup in the morning my makeup stays in place till I go to bed, even my blush is still on there, little bit faded offcourse but still on there!
It does smell a little bit like alcohol if that makes any sense , that can turn people off but personally I don't mind the scent it's not really strong or whatever. I even brought this with me when I went on a little trip! I am using this baby every day when I'm doing my makeup! It's 24 dollars not really cheap but 100 ml is reasonable considering it will probably last for a good amount of time!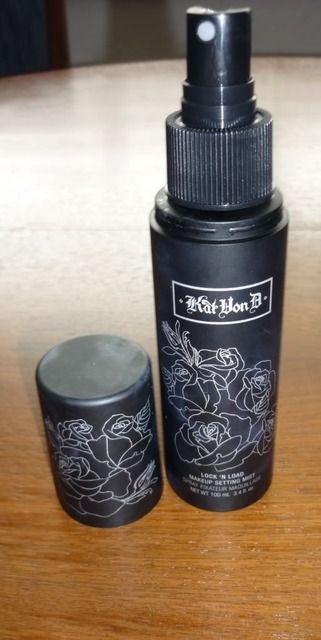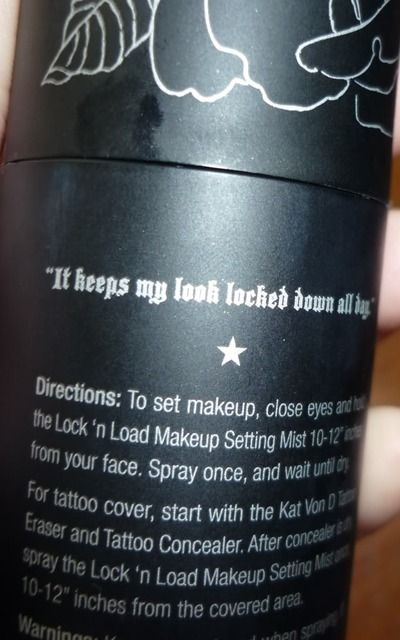 I hope this was helpful for you guys and if you have this product let me know what you think of it?  For me it's a great product and I really use it everytime I'm wearing makeup! Big thumbs up!
You can get it on the Sephora site or try Ebay.
Hope you all have a lovely weekend!