Hi everyone,
So this is the look I was wearing when I had my job interview at Inglot. I really liked the outcome of it and the pigment became one of my favorites!
It's a few weeks old but hope you guys still enjoy the look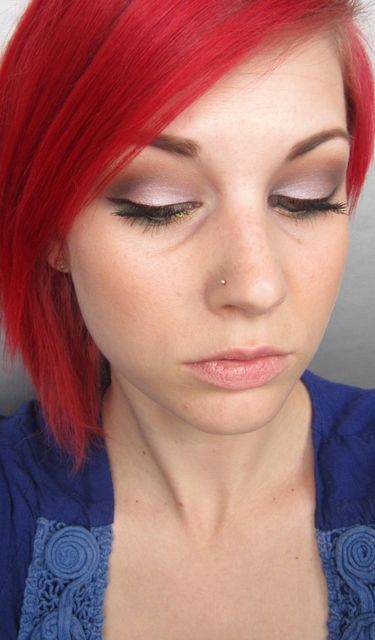 Eyes:
Inglot Pearl 420
Inglot D.s 459 en D.s 465 in the crease
Inglot pigment 84 lowerlashine
Inglot pearl 418 lowerlashine (outer corners)
Inglot Matte 335 blended a little above the crease
Inglot Matte 351 as a highlighter
Black liner
Mascara
I love that 84 pigment it's a brown/golden/green color and if you use it wet it's even more stunning!
Hope you liked it and have a great sunday everyone !