Makeup Looks – LOTD

Hi everyone!
A few weeks ago the owner of a dutch webshop called  Belissima.nl contacted me, and asked if I was interested in reviewing a few products. Of course I was happy to do so,
And I have been using this palette since I got it and I really like it! I am not saying this because I got this for review purpose, I did wanted to really use it for a whole month to see if It was going to work for me Yes or No.
The concept of this palette is basically a two in 1 palette. It is a eyebrowkit but you can also use the colors as eyeshadows and make a nice neutral eyelook. This way this palette is handy to take with you when your on your way.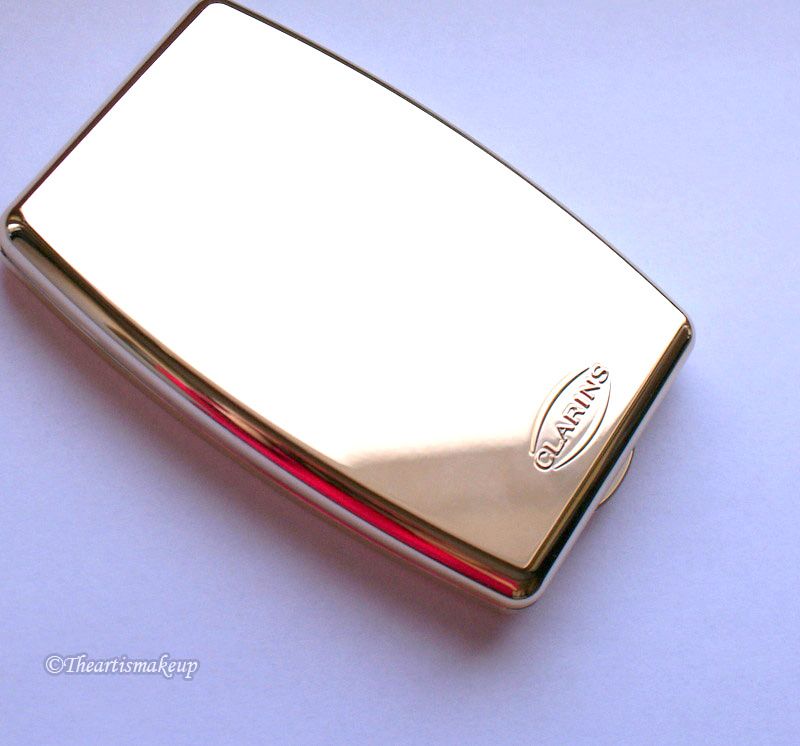 Hi everyone,
So today a kind of fun and glittery look. When I was finished I just wanted to just add glitter and I didn't wanted to think about where to place it. And this is the outcome! Hope you like it!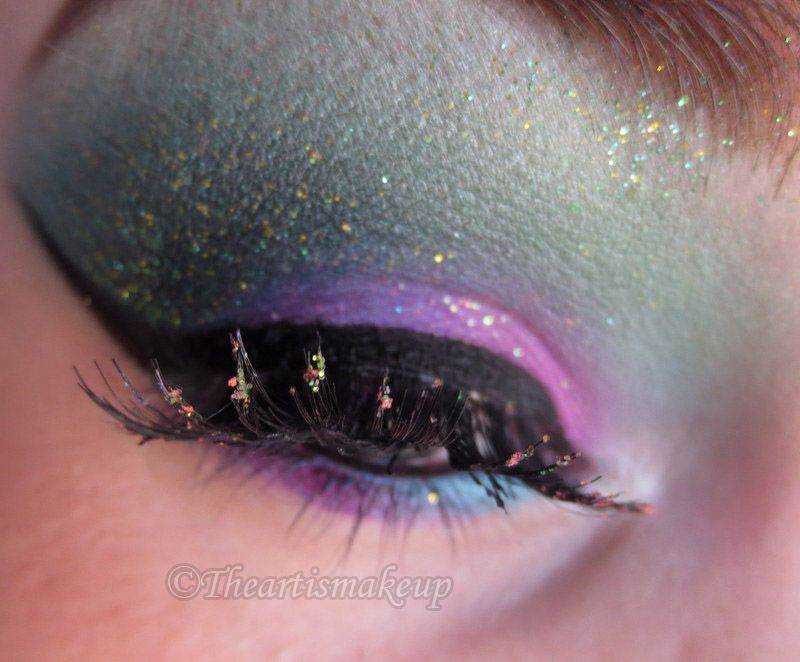 Hi everyone,
So today a look with some Lime crime palettes and my inglot shadows. I hope you enjoy this look. I sure had a lot of fun making it !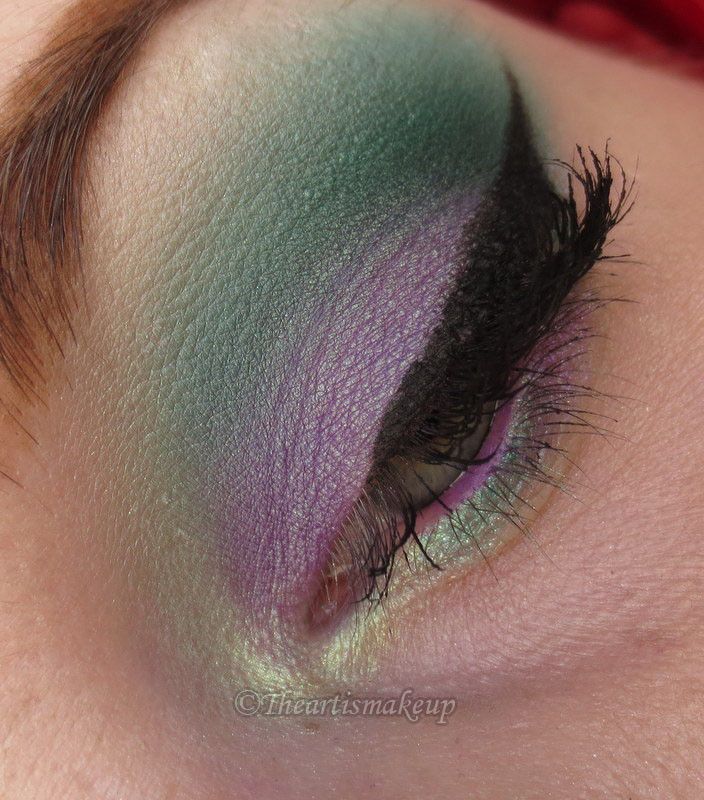 Hi everyone,
Most of the times I have colorful makeup looks for you, but today I have the opposite! A dark mysterious eye! I wanted to play with some of my Evil Shades samples and I loved the effect the shadows give this look! It looked very dark but when you moved your eye it became a totally different look! I don't have a very clear picture of that but I will include a picture so you can see what I mean! I hope you enjoy this look!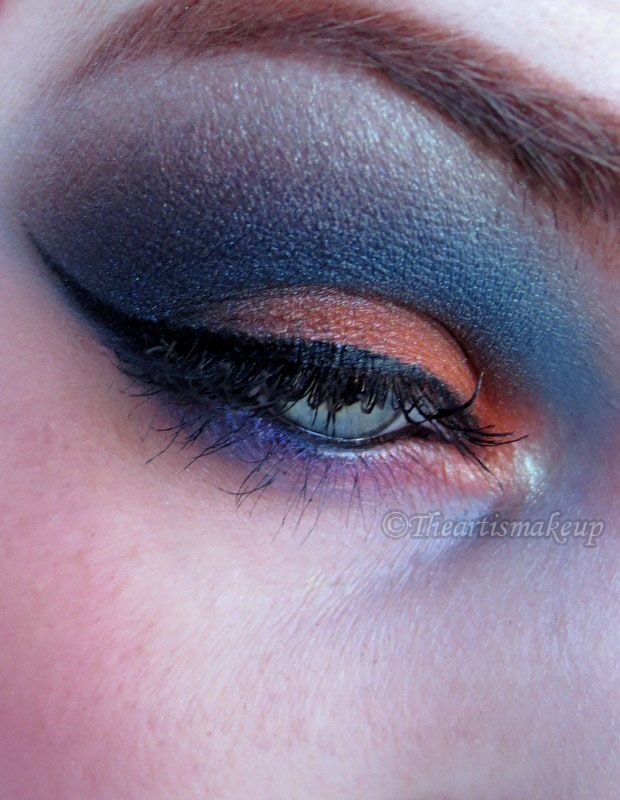 Hi everyone,
A simple green smokey eye for a change! Hope you enjoy this look!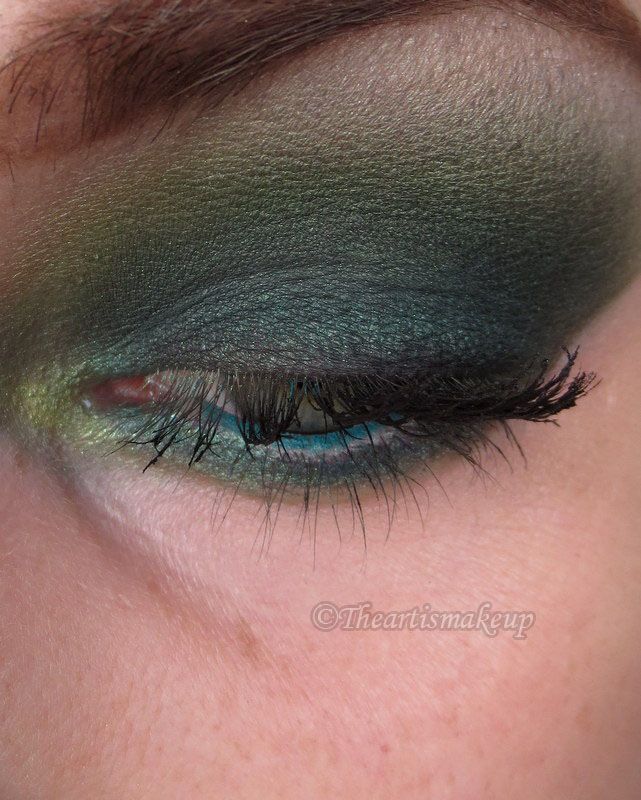 Hi everyone,
Here's a look again for you guys! Hope you like this one!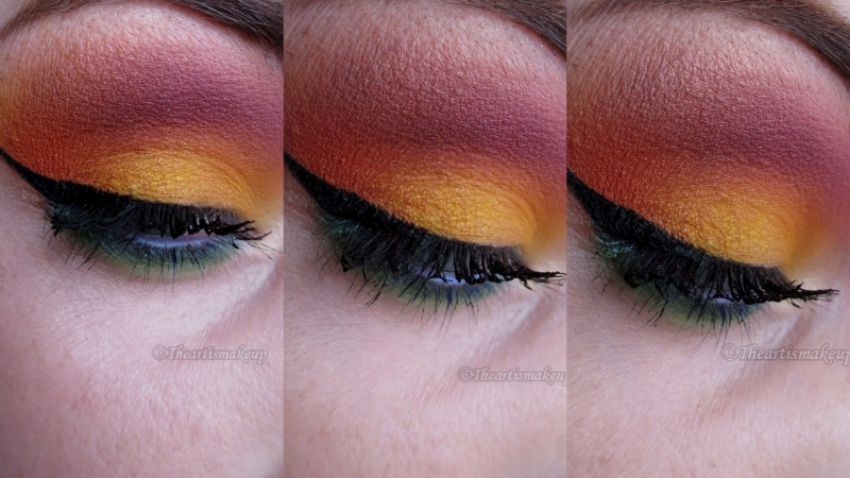 Hi everyone,
Today's look is inspired by the videogame Alladin that my Daughter loves to play. I saw something hot pink and blue in the background and I wanted to try this combination right away! So this is what I came up with!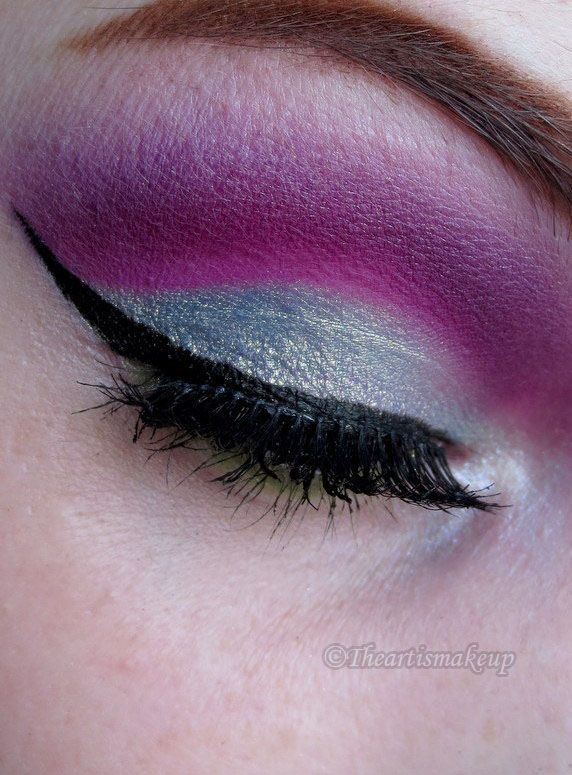 Hi everyone,
So first of all, happy easter everyone! For those who celebrate it of course! Anyway I created a look inspired by Easter and of course I wanted to show it today!
I hope you enjoy this look !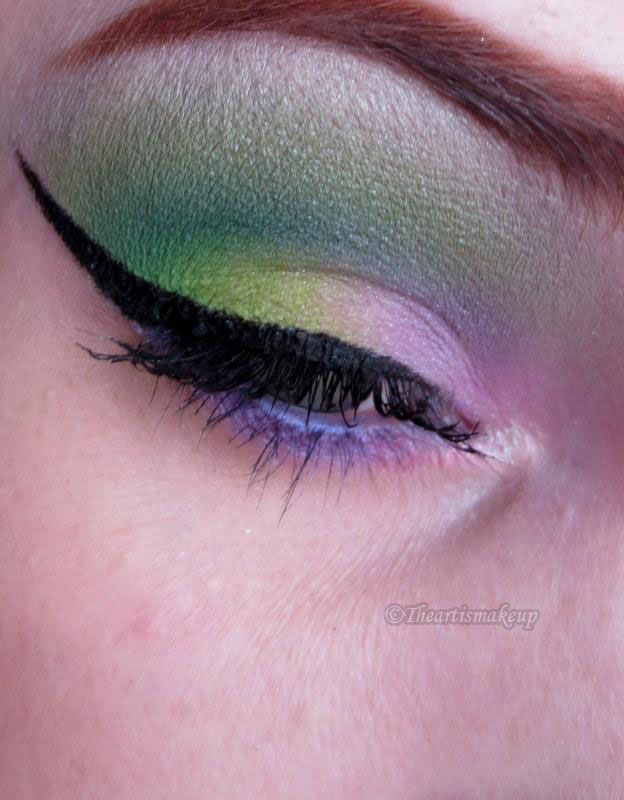 Hi everyone,
I had a little fun a few days ago with my new Wolfe facepaint, I am not saying I am a great facepainter I wish I was  but I just like to challenge myself with it and see where this brings me just like I did with makeup! I am a horrible painter so I was a quit pleased with this outcome. I wanted to enter a Beautiful Monster contest on facebook from the lovely Dreadfully Divine and I decided to do a totally different kind of monster so I went for the T-rex! Hope you like this as well, and I might want to do these 'Facepaint of the day' looks more often but as you can imagine they take a lot more time to do so It won't be every week
Anyway on to some pictures!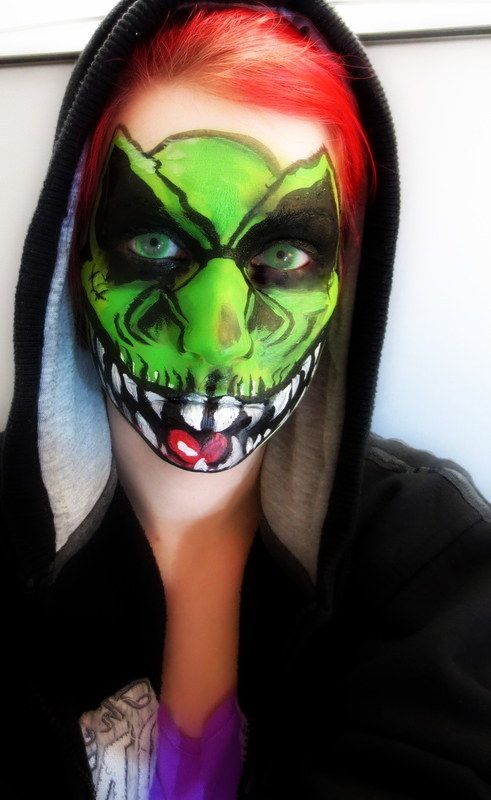 Helloow Everyone!
Again a very colorful look…sorry sorry If I am going to play with makeup my colorful modus goes on automatically, I just can't help it. It should be a challenge to come up with a more neutral eye, but I promise I will!
I love to make cut crease looks, so I did my thing! Hope you enjoy!